Clients Rave About The Superior Service They Received From Realtor Rick Hagar and Tyler Andrews
The following is a sample of their comments!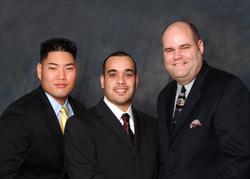 ---
"Thank you for everything! Our home sold quicker than we expected!"
---
"Rick went above and beyond to help me with the purchase of my home. He helped make a life altering decision on my part a very pleasant experience."
---
"Tyler was very knowledgeable about the steps that needed to be taken."
---
"What a perfect home buying experience! Rick's dedication was evidenced in the way he never missed a detail."
---
"We didn't know if we would be able to afford a house, or even where to look. Tyler introduced us to a Mortgage Broker and our Dreams started to become a Reality."
---
"Rick was professional and helpful. His work ethic was exceptional."
---
"Rick was able to overcome many hurdles to help me buy my multi-unit family home. He was very proficient, timely, and enthusiastic."
---
"Tyler was Wonderful and a Pleasure to do Business with!"
---
"It was a pleasure to do business with Rick. I will recommend him to all my friends and family. I look forward to using him in the future."
---
"Rick worked for several months trying to find us the perfect home. I felt as if we were his only clients...I then realized he makes everyone feel as though they are his only clients."
---
"His work ethic, integrity and commitment are a true reflection of the honest hard working man that he is."
---
"I was very happy with the way Rick answered all my questions!"
---
"We finally found 'The One' and couldn't have asked for a better home buying experience."
---
"Rick is an asset to his profession!"